Narcotics Anonymous Meetings in CHICO, OROVILLE, PARADISE, & QUINCY
To view a PDF of the meeting schedule, just click on the button below. If you plan to print them out, be sure to set landscape and double side printing on your printer to get it just right.
Due to Covid-19, some meetings have moved onto Zoom. Download meeting schedule from the button above.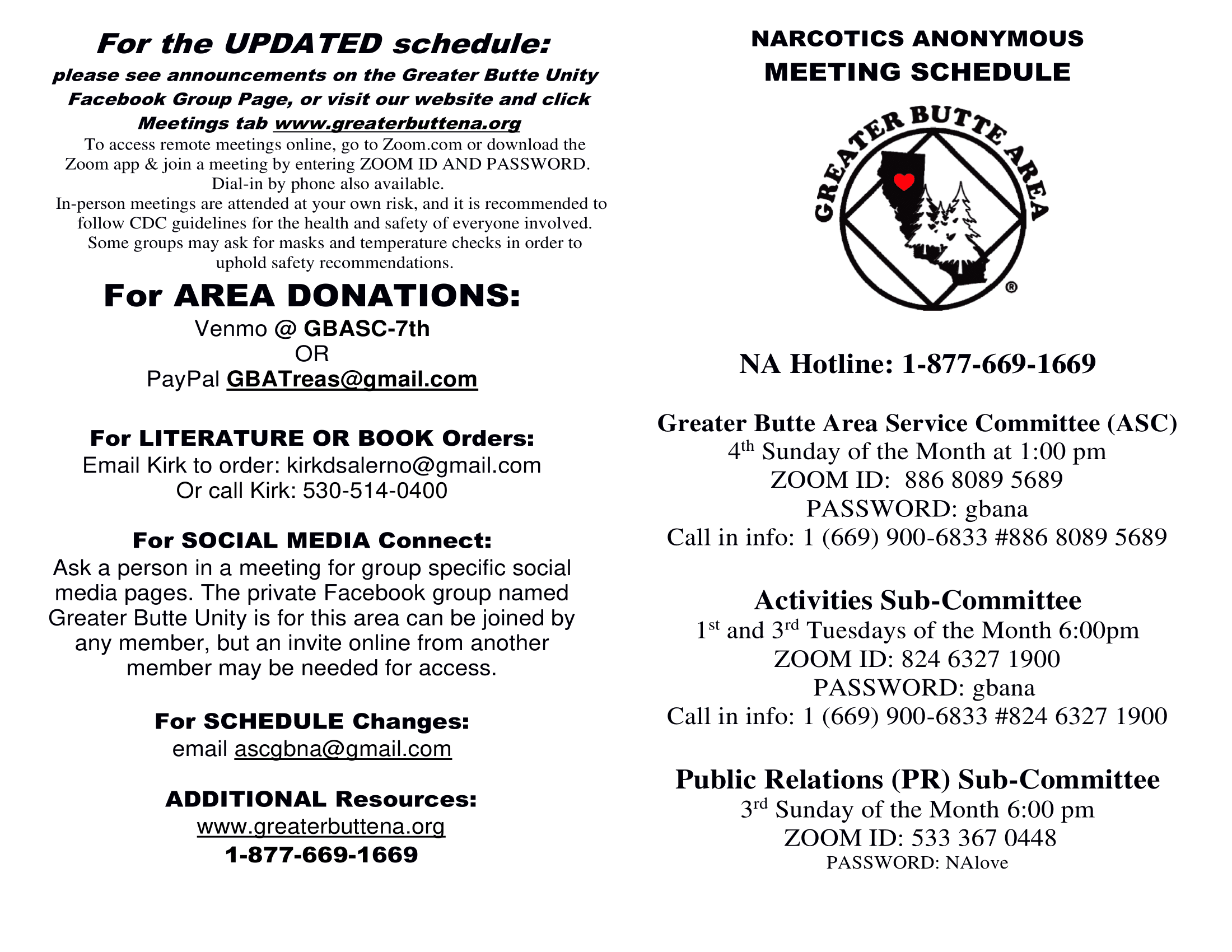 Northern California Region of Narcotics Anonymous
1820 Walters Ct. Ste. A-1
Fairfield, CA 94533 – 2737
(707) 422-9234
www.norcalna.org
NA World Service Office
P.O. Box 9999
Van Nuys, CA 91409
(818) 773-9999
www.na.org